WINTON PROLINE Flex-Wall
Energy Efficiency Solutions Made Easy



The WINTON PROLINE Flex-Wall is a practical solution when looking to meet different R-values since the distance between walls is flexible.

The basic strategy is simple and uses common materials and familiar assemblies.

An exterior wall is built from two parallel stud walls. Both stud walls and the space between them are filled with dense pack insulation. The exterior is sheathed and finished conventionally with a weather resistive barrier (WRB) and rain-screen.
Examples of possible R-value ranges
Based on modeling done by your Energy Advisor (EA) the WINTON PROLINE Flex-Wall will give you the flexibility for exact required measures to achieve a particular R-value.
Key Benefits of WINTON PROLINE Flex-Wall




Flexibility

The WINTON PROLINE Flex-Wall offers maximum comfort and flexibility to achieve higher R-values. Your home will use less energy and easily regulate the temperature throughout the home keeping it cool in the summer and warm in the winter.

Thermal and Acoustic Break

Heat, cold and noise transmissions are dramatically reduced with a double wall configuration and thermal break. Combining the efforts of thermal efficiency and achieving airtightness you will enjoy a much quieter home.

Precision Manufacturing

All of Winton's products are manufactured with exacting quality standards and premium lumber products in our environmentally controlled shops. This produces a quality product that stands the test of time.
Panelized Construction

The WINTON PROLINE Flex-Wall is a quick construction solution when pursuing energy efficient home building options and can reach a weather-tight lock-up in days or a few short weeks (depending on the size of your home).

Built with Wood

Wood is a natural, renewable, and sustainable material for building, with a lighter carbon footprint than steel or concrete. As a Sinclar Group Forest Products company, Winton is part of a responsible forestry management network where environmental stewardship is at the centre of the products we use.
View other Advanced Building Solutions
Offered by Winton Homes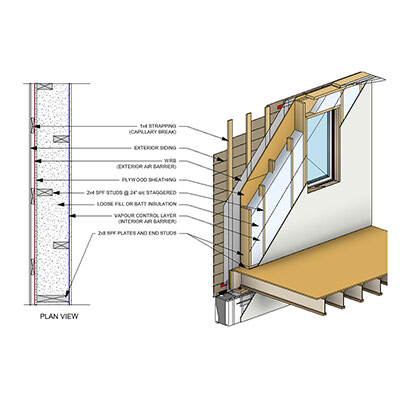 Designed with ease of onsite assembly in mind when perusing energy efficient home building options and can reach a weather-tight lock-up in days or a few short weeks depending on project size.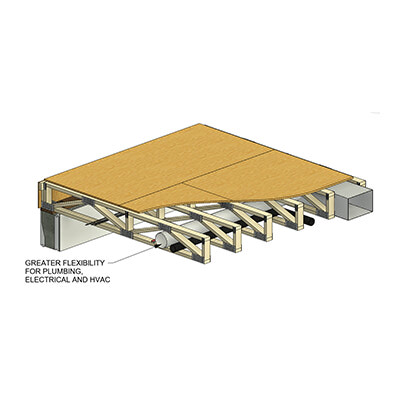 The open web design allows for the utilization of that valuable floor cavity space for plumbing, electrical and ventilation systems. Eliminate the need for drop ceilings or furring.
View other Structural Building Components
Offered by Winton Homes
Build a house you can call home.
Enjoy the look, style and quality of a custom designed home