WINTON PROLINE Comfort-Wall
Energy efficient benefits in one wall



The WINTON PROLINE Comfort-Wall is a straightforward, 2x8 staggered stud assembly can be built quickly using traditional prefab building techniques.

With the help of an Energy Advisor and your contractor, you can easily meet the code requirements in your area.

The WINTON PROLINE Comfort-Wall gives you ultimate flexibility in one wall with options for 16" or 24" on centre stud spacing.
Key Benefits of WINTON PROLINE Comfort-Wall




Acoustic Buffering

The WINTON PROLINE Comfort-Wall gives you a quieter home by taking advantage of staggered stud framing which keeps the two sides of the wall from touching, reducing sound travel.

Energy Efficiency

The 2x8 staggered stud configuration allows for enhanced thermal insulation and can provide a complete thermal break. Combining the efforts of thermal efficiency and achieving airtightness, you will enjoy a more comfortable home.

Precision Manufacturing

All of Winton's products are manufactured with exacting quality standards and premium lumber products in our environmentally controlled shops. This produces a quality product that stands the test of time.
Panelized Construction

The WINTON PROLINE Comfort-Wall is designed with ease of onsite assembly in mind when pursuing energy efficient home building options and can reach a weather-tight lock-up in days or a few short weeks (depending on the size of your home).

Built with Wood

Wood is a natural, renewable, and sustainable material for building, with a lighter carbon footprint than steel or concrete. As a Sinclar Group Forest Products company, Winton is part of a responsible forestry management network where environmental stewardship is at the centre of the products we use.
View other Advanced Building Solutions
Offered by Winton Homes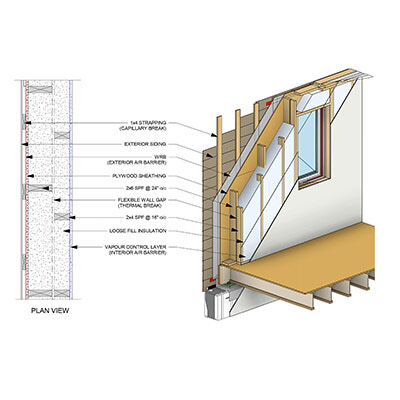 The ultimate solution for customers seeking maximum comfort and flexibility to achieve higher R-values for a home that will use less energy and easily regulate the temperature throughout the seasons.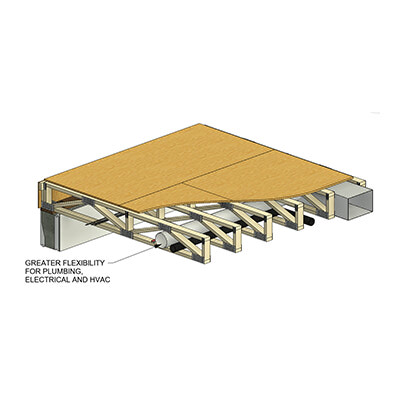 The open web design allows for the utilization of that valuable floor cavity space for plumbing, electrical and ventilation systems. Eliminate the need for drop ceilings or furring.
View other Structural Building Components
Offered by Winton Homes
Build a house you can call home.
Enjoy the look, style and quality of a custom designed home